Gordon Gecko. The Wolf of Wall Street. Christian Bale's portrayal of Michael Burry in the Big Short. These characters embody the public idea of ruthless finance types who will use every trick in the book – including cheating pensioners out of their money – to make their own millions.
To that roster of characters I'd like to add me, Conrad Quilty-Harper, blogger, digital editor and the proud owner of £199.28 worth of stocks and shares. I'm not going to make millions with my tiny pot of money, but to own those shares at least I didn't have to move to Wall Street, don a double-breasted suit or set up an ISDA Master Agreement*: I simply downloaded an app on my phone.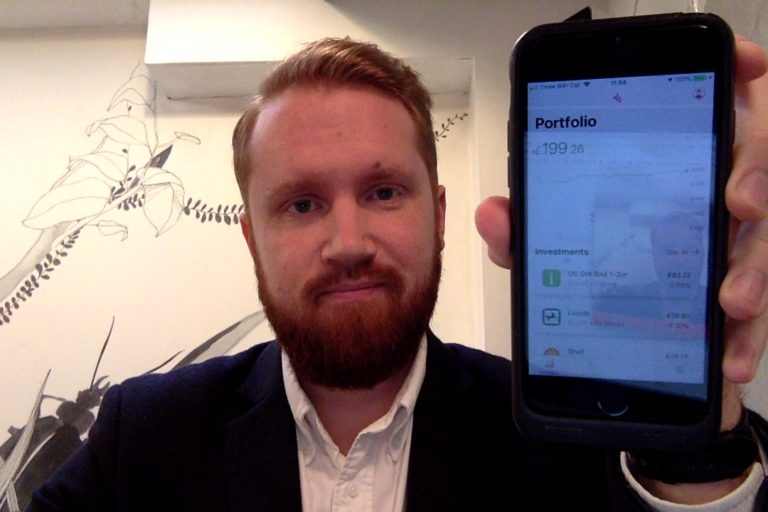 This is a review of Freetrade.io, a new app, based in London, which allows its users to access a selection of shares available to buy in the UK. With a few touches and a thumb press, you can buy and sell shares and have a very good reason to reinstall the iOS Stocks app.
Of course it's always been relatively easy to buy shares if you really wanted to. MoneySavingExpert has a brilliant list of some affordable options. The difference with Freetrade is that, as the name suggests, it's free to trade.
There is a caveat: free trades happen in bulk at 4PM every day and you have to pay £1 per trade if you want to do it "instantly." But that compares remarkably favourably with existing competitors like AJ Bell (£9.95 a trade), Interactive Investor (£10), X-O (£5.95) and Hargreaves Lansdown (£11.95, which drops if you make more trades).
What none of those more expensive options offer is a process as seamless as Freetrade. If you have online banking already, to gain access it's only slightly more complicated than signing up for Netflix. Put in your details, your National Insurance number, transfer some money to a bank account, and within a few days you're able to buy shares.
I'll use this animated gif to show you how many touches it takes to sell my £13 worth of Vodafone shares.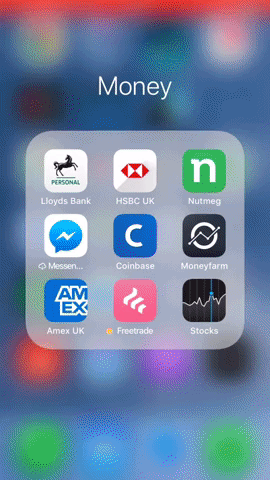 Not many.
The app isn't perfect. In fact it's not even available to the general public at the moment (you have to sign up and join a queue, very British). And it does a lot of those annoying fintech things like not put axis on charts (WHY?!) and uses language that developers think are cute  but actually make you question whether you should give them your money at all (e.g. BT's listing in the app is described as "slow internet"). On the other hand, when I encountered a bug they fixed it within a day and sent me a chat message within the app.
I signed up to Freetrade simply to play around with the app. I'm not planning to invest a huge amount of money there, nor would I really recommend that to anyone else, for now. But I would recommend getting in the queue and having a play around. It makes buying shares remarkably easy.
It also made me realise how poor most of the information is there about the stock market. The iOS Stocks app, for instance, often has no news about half of my portfolio. Surely there's an opportunity there…
Further reading if you're interested in finance
• Reddit's UKPersonalFinance is fascinating if you're interested in money
• You really should be reading more about pensions 
• Better Have My Money is a very entertaining newsletter by a newbie investor
*A plot point in The Big Short.